Welcome!
Welcome to our private events page!

A workshop requires a minimum of 5 guests to be held at our studio (maximum of 12) and a minimum of 10 guests for off-site workshops with project starting at $35 each. If a class needs to be postponed from your end, we will provide a class voucher equivalent to the full amount you originally paid. This voucher can be used for any future class. For more info, please read the FAQ.
For events at our studio: Kindly arrive at least 20 minutes early for your event (or your child's). If planning to add additional decor, please consider this extra time. For kids birthday parties, we request a maximum of two adults to stay, recognizing that space is limited. You're welcome to bring food, drinks, and decorations at no extra cost, allowing you to personalize your event. Rest assured, we take care of both the set-up and clean-up related specifically to the paint party. However, we kindly ask that you take responsibility for cleaning up your own party decorations and food. In the event that cleanup is not completed, a cleaning fee of $45 will be billed afterward. Your understanding and cooperation are greatly appreciated.
To ensure a smooth flow of events, please be punctual as parties will start on time and end on time. In the event that the party exceeds the allocated time, an additional charge of $75 per hour will apply. This rule applies to parties at the studio and mobile events.
Thank you for your cooperation in adhering to these guidelines. We look forward to hosting a fantastic and timely celebration!

For our mobile events: We handle everything from clean up to set up, so all you need to provide is the space, chairs and tables. Our team arrives anywhere from 30 minutes to an hour prior to the event time to ensure everything is prepped and ready to go. We value your time and guarantee that our events start on time and finish on time. We do our best to be on time but sometimes certain situations are out of our control – we will do our best to communicate with you to let you know. Again, this is rare!
If your venue has any security codes to enter, please provide us with the necessary information a few days prior to the event or have someone available to let us in.
We look forward to hosting your private event and creating a fun and memorable experience for you and your guests. Don't hesitate to contact us if you have any questions or concerns.
We're here to help you plan the perfect event, so please don't hesitate to contact us if you have any questions or special requests.
Before booking your private event, you can choose from a variety of paint party projects. If you have a specific theme in mind or can't find the project you want, please let us know and we'll work with you to create the perfect project.
Please note that not all projects are shown below, but we're always adding new and exciting options. If you have a group with less than the minimum requirement of participants or the date you want is not available, don't worry! We offer DIY kits that are perfect for smaller groups or for those who prefer to create projects on their own time. Our DIY kits come with all the necessary materials and instructions to create your own masterpiece in the comfort of your own space. Video instructions are available for the ones we have posted under our DIY kits.
Thank you for choosing us to host your private event! We can't wait to create a fun and memorable experience for you and your guests.
Are you a school looking to offer an activity for your students? Ask me about our school group pricing discount!
Interested in hosting a fundraising event? Ask me how!

You can also read our Frequently Asked questions here.
PRICING GUIDE
Our costs are determined by the intricacy and size of the chosen project. To provide you with a general idea, here's a glimpse of our pricing guide. Paint parties typically range from 1.5 to 2.5 hours, depending on the project and group size. When scheduling multiple parties in a day, we incorporate a 45-minute interval to avoid hurried departures, ensuring a relaxed experience. While we strive to adhere to our timeline, your satisfaction remains our top priority.
Adults: 1.5 to 2 hrs.
16 x 20 canvas – $35 to $38
11 X 14 – $25 – $30
Wood based projects, 2 to 2.5 hrs.
12 Rounds are $35 -$45
15 Round – $45 – $55
18 Round – $55 to $60
A non-refundable deposit is required to book your date. This is normally half of the cost of your group event or a $100 deposit. We will create a payment link for you to pay the deposit and another link for the remainder.

For a group paying separately, the host payment is considered the non-refundable deposit to secure the date. Your date is not confirmed until a deposit has been made. Host is responsible for sending the payment link to guest and reminding them to sign up prior to deadline.
Birthday Party Packages (kids)
Option 1 : Party of 8 kids for $200, painting an 11 x 14 canvas or 10.5 round wood based project. Additional kid for $25 each.
Option 2: Black Light Paint Party (2 hrs. )
8 kids (11 x 14 canvas) – $200 – additional $25 for each kid
8 kids (16 x 20 canvas) – $280 – additional $35 for each kid

For School Group pricing, please Email us!

All wood designs words can be customized! I cut everything in my shop!

Canvas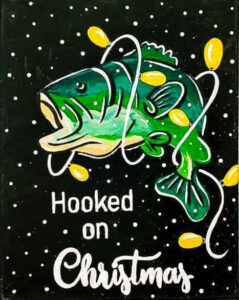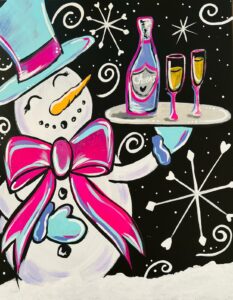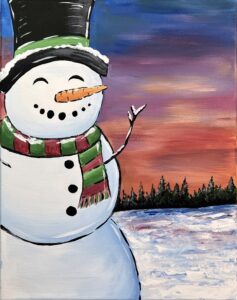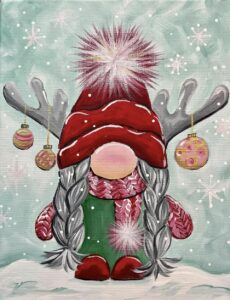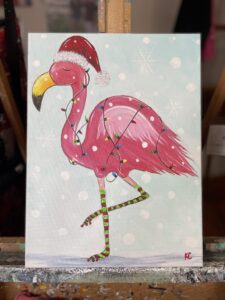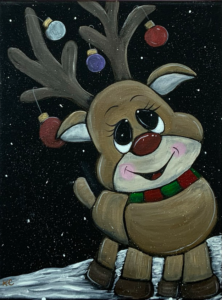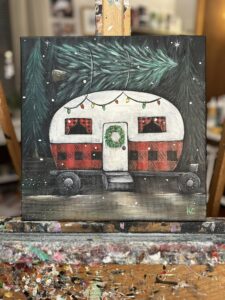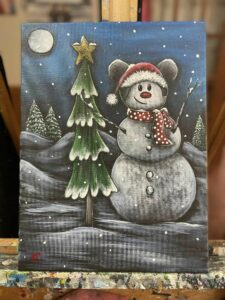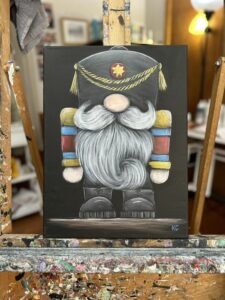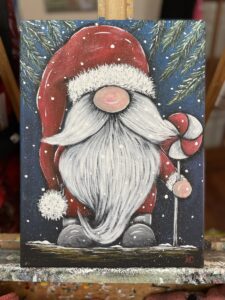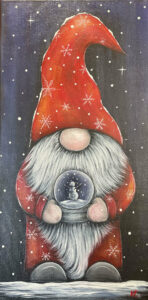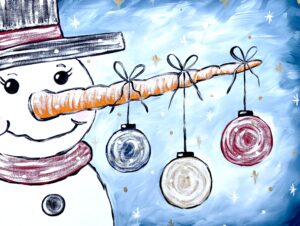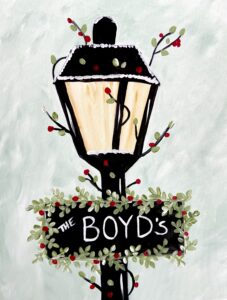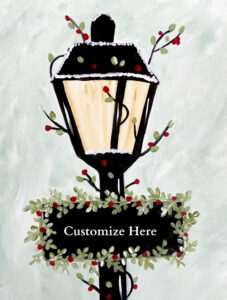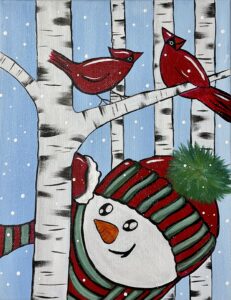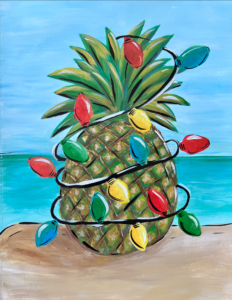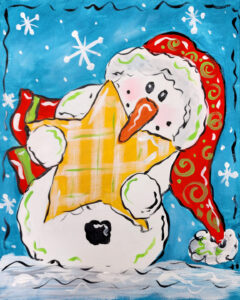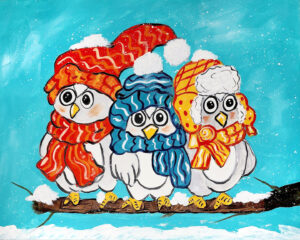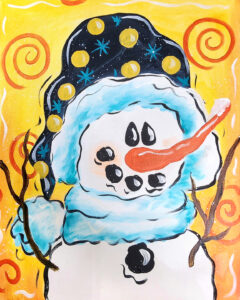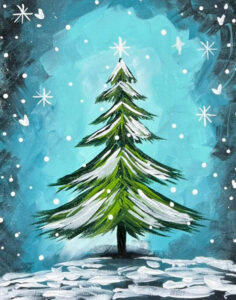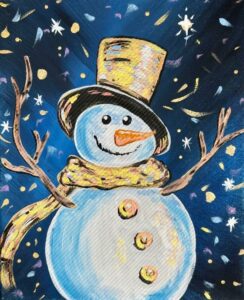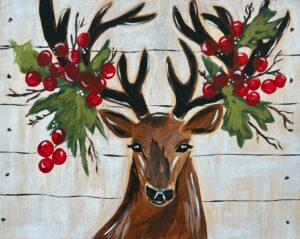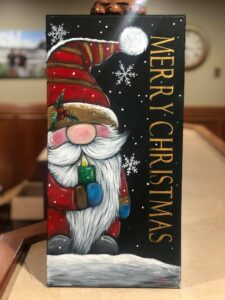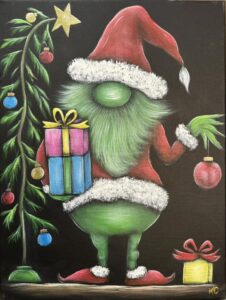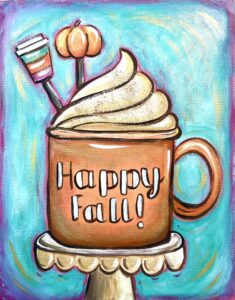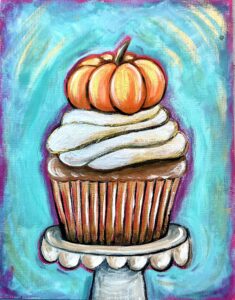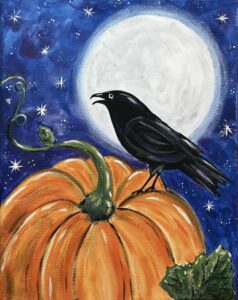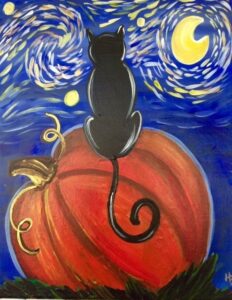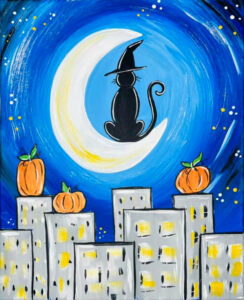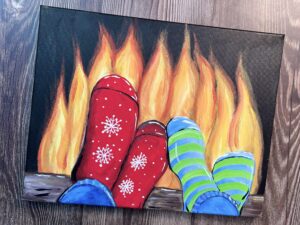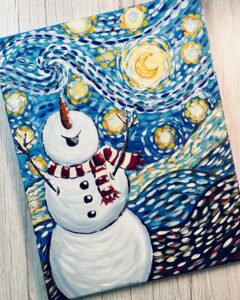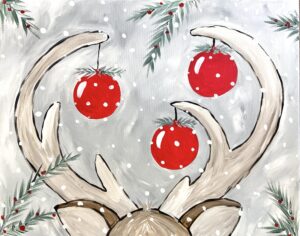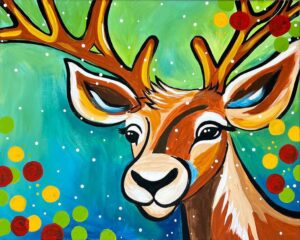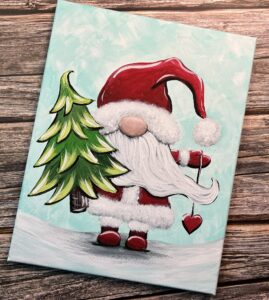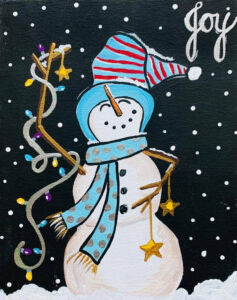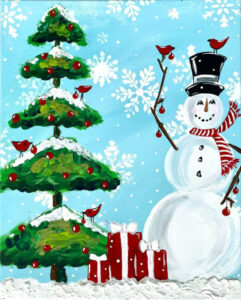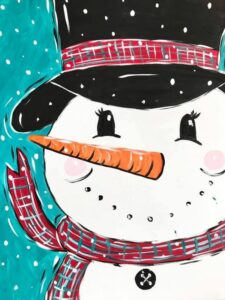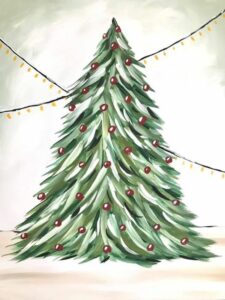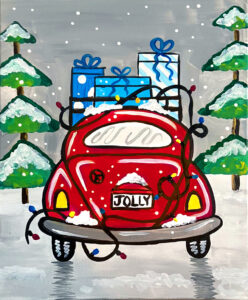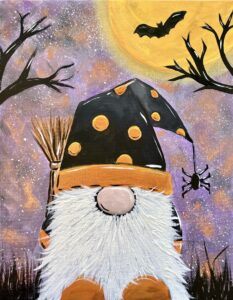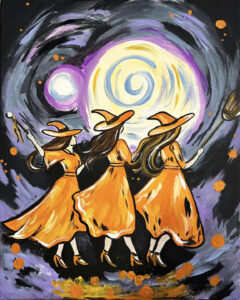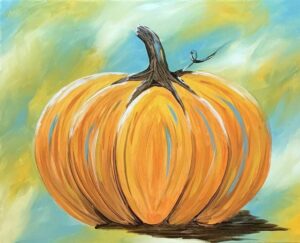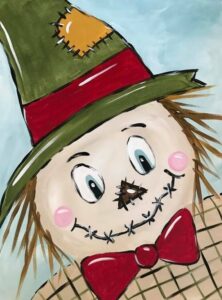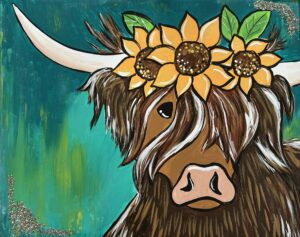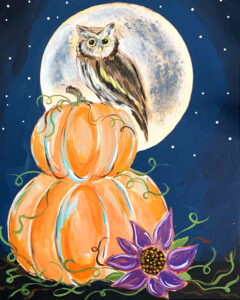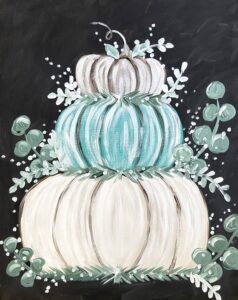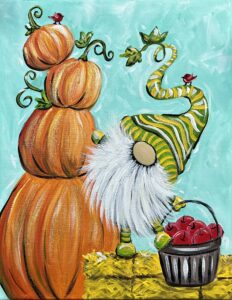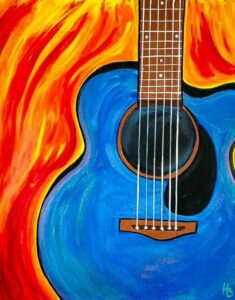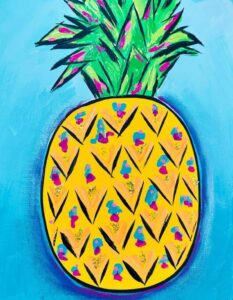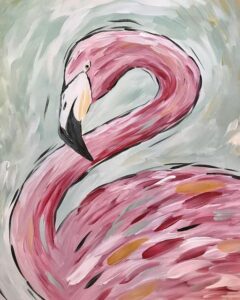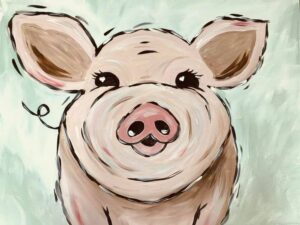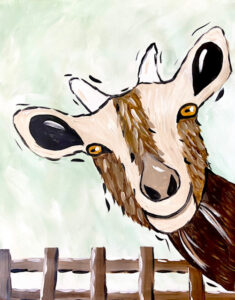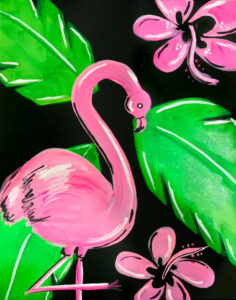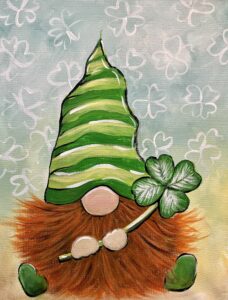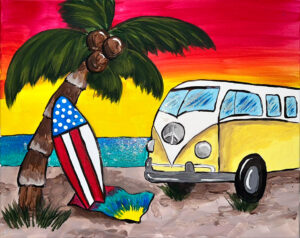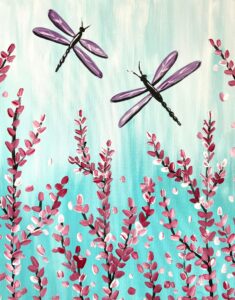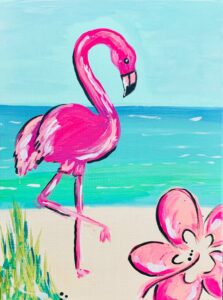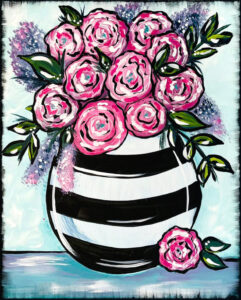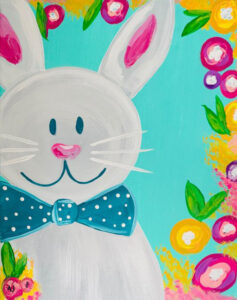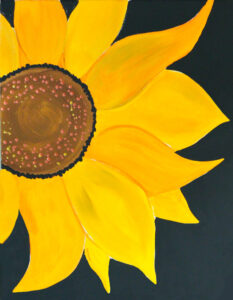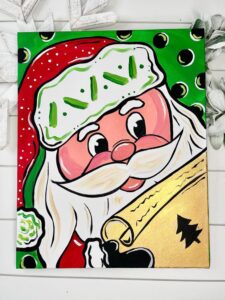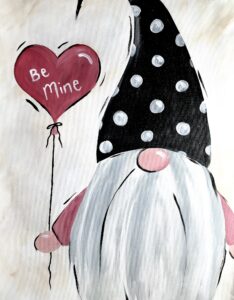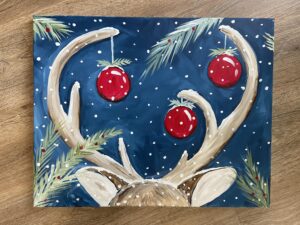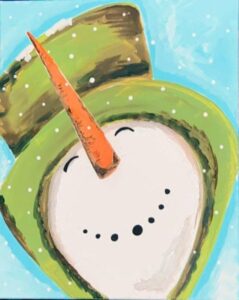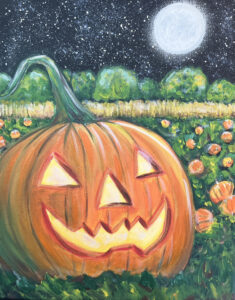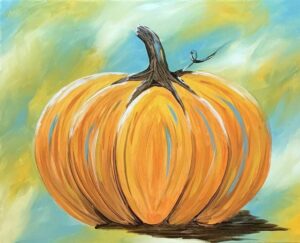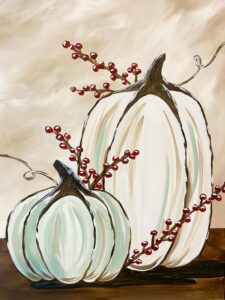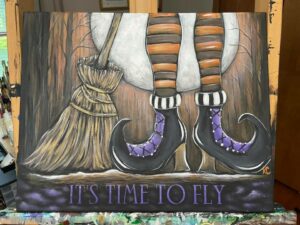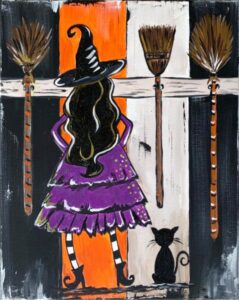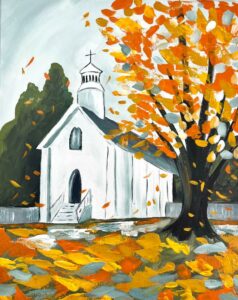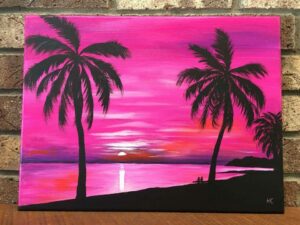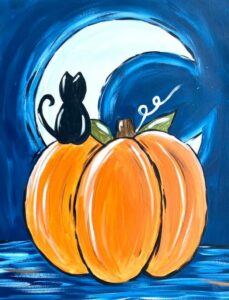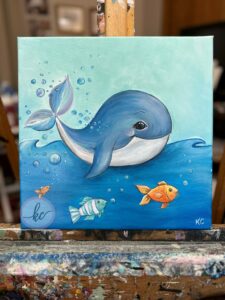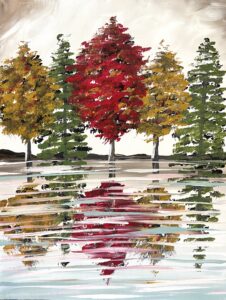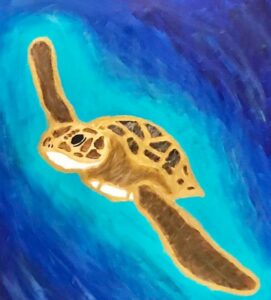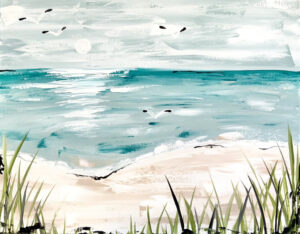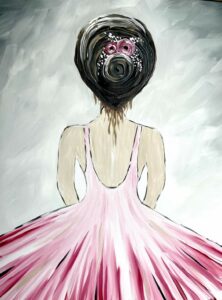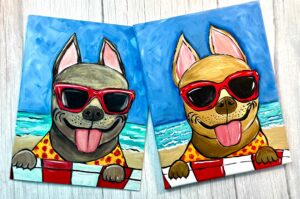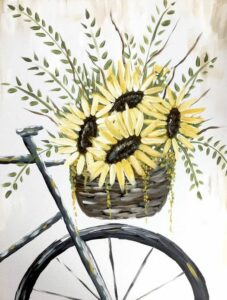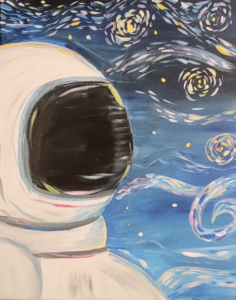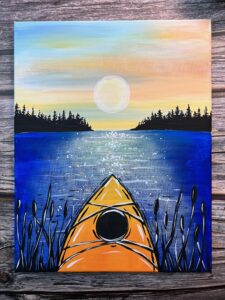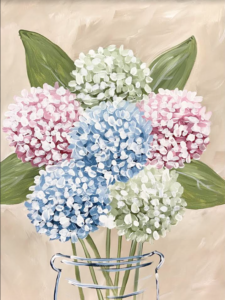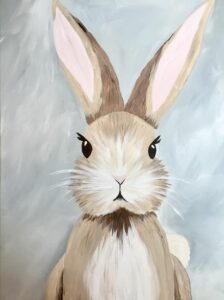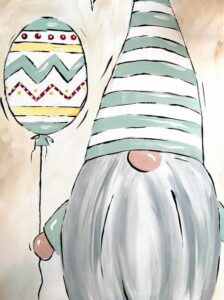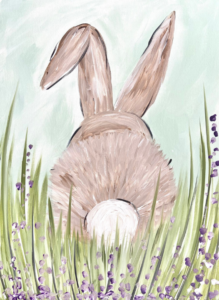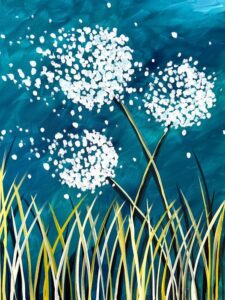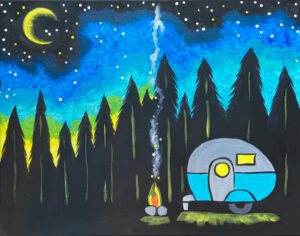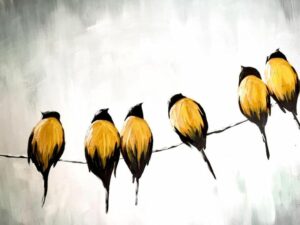 Wood Based Projects