🎉 Celebrate with Creativity at MyMakerScape! 🎈
Welcome to our one-of-a-kind birthday party packages, where the fun is tailored to you! 🥳

At MyMakerScape, we believe that every birthday deserves a touch of creativity and a whole lot of fun! 🥳 That's why we've curated a range of exciting party experiences that are sure to make your special day unforgettable. Whether you're into sewing, painting, or a burst of mesmerizing black light, we've got the perfect package to celebrate in style.

🧵 Sewing Birthday Party: Discover the charm of sewing in our studio.
🧵 🎨 Paint Party: Choose between studio or mobile for artistic fun.
🎨 🌟 Black Light Paint Party: Immerse in a glowing celebration at the studio. 🌟

So, why stress about the party details when you can leave it to us? From setup to cleanup, and from laughter to unforgettable memories, MyMakerScape is here to make your birthday celebration a joyful masterpiece. Get ready to experience the joy of creating and celebrating – contact us today to book the birthday bash of your dreams!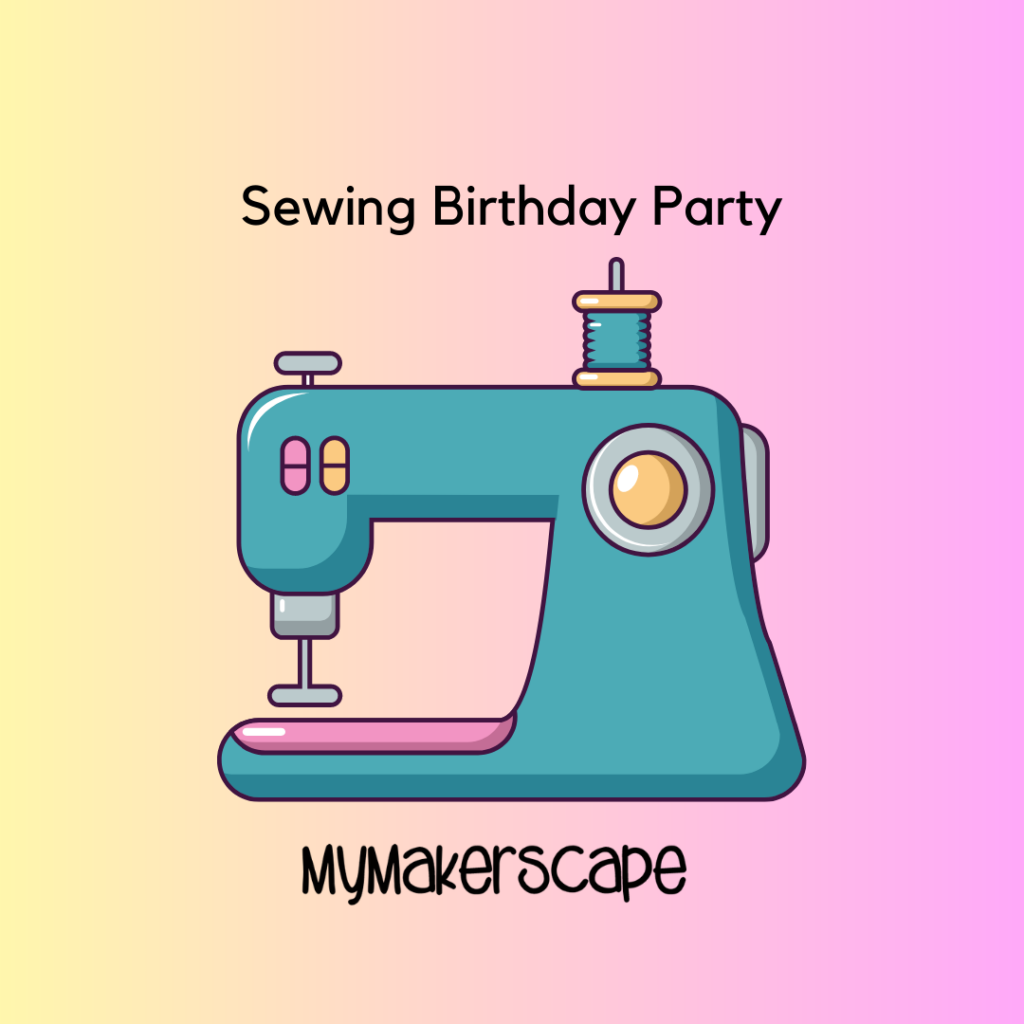 Unlock a world of creativity with our versatile party package! Share your theme, and we'll craft amazing project ideas. Enjoy 2.5 hours of guidance, space, and pure fun. No sewing experience needed; we'll cover the basics. Arrive 25 minutes early to set up and dive in. From chic book bags to cute AG doll outfits, let's sew your party vision to life!  
This package is for a group of friends of 4  and each additional child is $40. Maximum of 8 participants total. 
Cost: $160
Additional kids $40 each.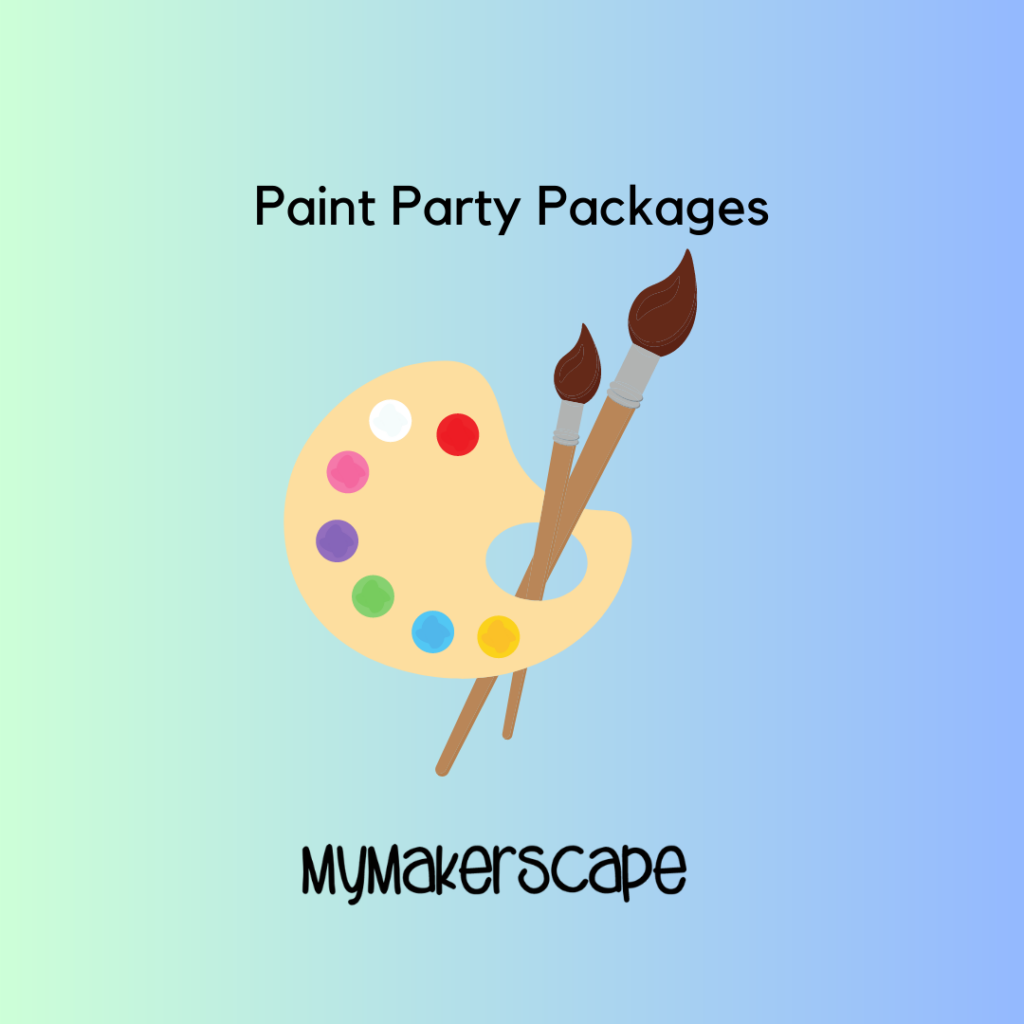 Paint Party
Unleash your inner artist with our Paint Party, available both in our studio and as a mobile option! Whether you choose to paint in the comfort of our creative space or let the artistic vibes come to you, this party promises vibrant colors, laughter, and masterpieces to cherish forever. And yes, we take care of the setup and cleanup, so you can focus on having a blast!
 COST: $200 – Party of 8 kids,  painting an 11 x 14 canvas or wood based project. Additional kid for $25 each. 
Mobile Paint Party : Cost: $250
For mobile paint parties – a minimum of 10 is required. Each additional is $25 each. 

Two hour party.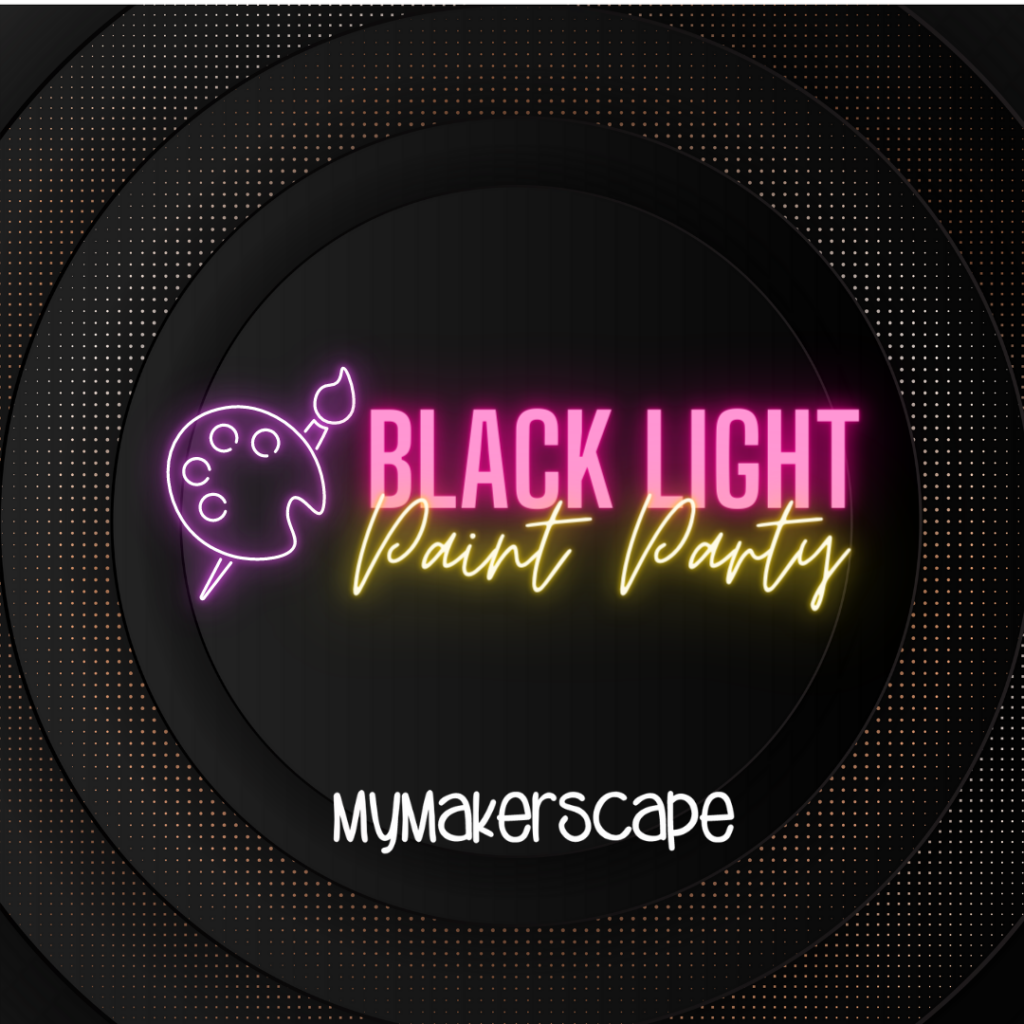 🌟 Black Light Paint Party🌟
Embark on an extraordinary journey with our Black Light Paint Party experience at the studio – it's the ultimate pick! Immerse yourself in a realm of radiant enchantment as you craft masterpieces beneath the mesmerizing black lights. It's not just a party; it's a captivating and one-of-a-kind celebration. And here's the exciting news – we've taken care of the setup and cleanup, leaving you free to embrace the creative flow and let your inner glow shine! This now includes fantastic glow-in-the-dark paint projects that will add an extra layer of magic to your celebration.
COST:
8 kids (11 x 14  or 10×20 canvas ) – $200 – additional $25 for each kid
8 kids (16 x 20 canvas) – $280 – additional $35 for each kid

Two hours party.